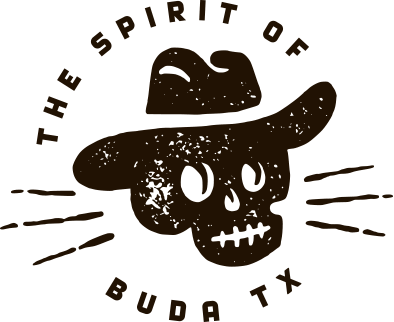 Our Heritage
Our salsa story starts in the history books, on a dusty path called the Chisholm Trail. Back then, cattlemen and other folks would travel the trail for months at a time. Since hunger couldn't hold 'em back, they'd hire a trail chef, called a "chuck," who'd cook like the dickens and make rations last for days.
Me? I was one such chuck, now known as the Spirit of Buda. Before pushing up daisies, I was handcrafting lip-smackin' recipes that travelers far and wide couldn't wait to try for themselves. That's why I set up shop in Buda, Texas, setting the stage for Jardines to create the uniquely delicious, completely craveable salsas you know and love.
In fact, they say the Chisholm Trail tradition is still alive and well in beautiful Buda, where the fine folks at Jardines have been jarring the salsa world for more than 30 years.
They're masters at turning jalapeños, tomatoes, ghost peppers, and all manner of mouthwatering ingredients into craveable salsas you'll serve with pride. And while they're told there's an easier way than kettle-cooking small batch standard-setting salsas, well, let's just say easier's not the Jardines way. Better is, and they're sticking to it.